REFLEXOLOGY-Certificate
Dates: TBA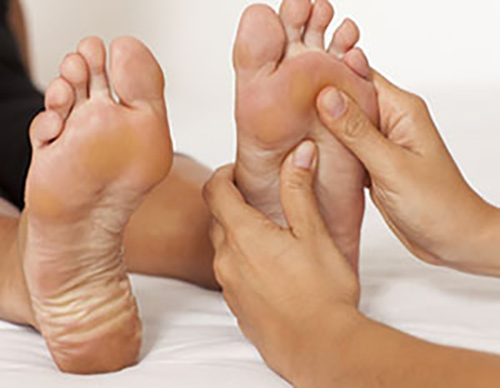 Cost: $1495.00
Duration: Each certification course is for 4 days (2 weekends), 10am - 4pm.
Introduction: Reflexologists believe that reflex points correspond to different body organs and systems, and that by pressing them it has a beneficial effect on the person's health. Although reflexology is not used to diagnose or cure health disorders, millions of people around the world use it to complement other treatments when addressing conditions like anxiety, asthma, cancer treatment, cardiovascular issues, diabetes, headaches, kidney function, PMS, and sinusititus. Reflexology is a deeply relaxing and therapeutic modality that may be a great addition to Massage Therapy.
Course Description: The course focuses on the basic understanding of anatomy and physiology as it applies to Foot and Hand Reflexology, foot and hand examination, practical methodology and techniques, and health and session recording.