HOT STONE MASSAGE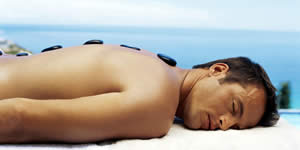 Course Dates:
Saturday, February 11th, 2023.
Time: 11:00 am-4:00 pm .
Cost: $400.00
Duration:(1 day intensive)
Introduction: The stone massage is a form of alternative medicine massage therapy and bodywork involving the placement of a number of either heated or cooled stones to the body for the purpose of pain relief, relaxation and therapy.
Description: There are a manifold of variations and techniques used in the application of stone massage therapy, deriving from a variety of traditional practices. Stone massages are primarily used to alleviate physical pain issues, however, are also used to promote emotional and spiritual well being in practice.
Stone massage techniques was seen in 1993 by Mary Nelson referred to as LaStone Therapy. This form of massage combines techniques utilized in Swedish massage and deep tissue massage. This method of massage is also commonly recommended for physically sensitive individuals, as it allows for a deeper tissue massage without excessive hand treatment from the therapist.