Hot Stone
Massage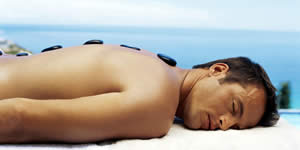 Course Dates: Saturday, February 23rd, 2019.
Saturday, April 6th, 2019.
Saturday, June 22nd, 2019.
Cost: $275.00
Duration: One day, 10:00 am-5:00 pm
Introduction: Hot Stone Massage is a style of massage with the use of smooth, heated Basalt stones. The therapist strategically places the stones on various points to balance, stimulate and encourage blood circulation deep within the muscles. The weight and warmth of the stones penetrate deep within the muscles to relax or prepare for a complementing treatment .
Course Description: During this day course students will learn how to efficiently prepare, use and treat with the stones. They will learn how to perform a hot stone massage treatment from start to finish. This one day intensive will cover techniques for safety and practical application leaving you confident and ready to share this independent or complementary modality.