Hot Stone
Massage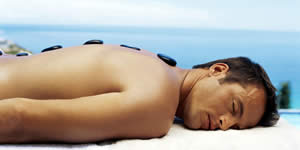 Course Dates: Sunday, December 9th, 2018.
Cost: $275.00
Duration: One day, 10:00 am-5:00 pm
CEU Credits: 3.5 credits
Introduction: Hot stone massage is a type of massage that involves the use of smooth, heated stones placed on the body. The therapist can also the stones in the palms of their hands to massage the body. The penetrating heat and weight of the stones warm and relax tense muscles in preparation for deeper massage.
Course Description: Students learn how to heat the stones and their placement on various points on the body. They will also learn theory and practical applications, safety precautions and contraindications.
See more details of the Holistic Practitioner Diploma