HOT STONE MASSAGE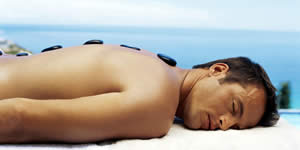 Course Dates:
Saturday, October 8th, 2022.
Saturday, November 5th, 2022.
Time: 11:00 am-4:00 pm .
Cost: $400.00
Duration:(1 day intensive)
Introduction: A hot stone massage is a type of massage therapy. It is used to relax and ease tense muscles and damaged soft tissues throughout your body.
Description: Hot Stones are an ancient massage therapy modality, said to be used across many cultures around the world, with roots in Chinese, Indian and Native American bodywork tradition. Typically, smooth volcanic rocks called Basalt stones are heated and placed statically on strategic points on the body, and used by the therapist with movement, as an extension of their hands. Traditional massage benefits are seen from a hot stone treatment, with the added benefits of increased blood flow and relaxation that heat is known to provide.