Reiki Training (Level I, II and Master) (10:00am-6:00pm
Course Dates: Reiki Level 1 & 2 (2 day training);Sunday, June 12th, 2018. (10:00am-6:00pm) and Level 2: Sunday, Sunday, June 17th, 2018.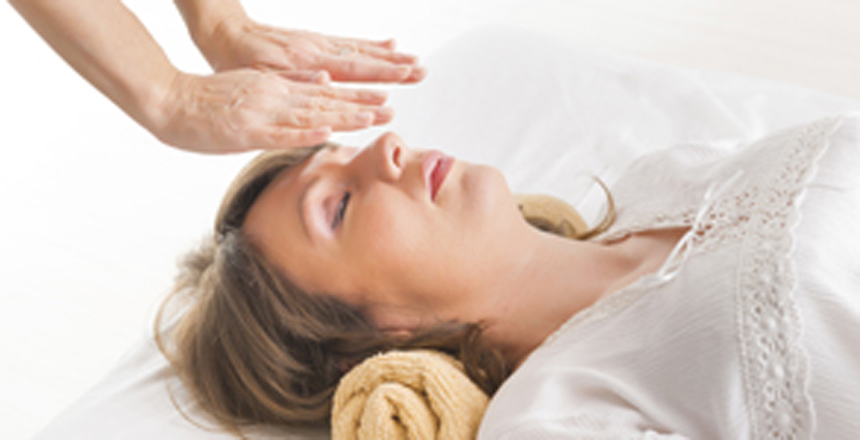 Cost:
$230.00 for Reiki I
$250.00 for Reiki II
Level 1 & 2 combined - $450.00 (a savings of $30.00)
Duration: One day per level over one weekend, from 10am to 5pm.
Location: Mississauga (Erin Mills & Eglinton)
CEU Credits: 3.5 credits per level
---
Learning Reiki is powerful and can permanently transformed your life.
See video from Dr. Oz on Benefits of Reiki

When learning Reiki you will notice changes within you and outside of you that will be even more amazing!
This course is to balance mind, body and spirit; to bring your energy level to new heights and increase your ability to positively affect you and everyone else around you.
Reiki Level I and II (2 Day Training Course)
Saturday, November 11th, 2017
10 am – 6 pm
$230
Level II
Sunday, November 12th, 2017
10 am – 6 pm
$250
Level I and II Combined (Recommended) - $450 (a savings of $30)
Deposit of $150 Required
http://thepowerofhealing.ca/portfolio/reiki-training-level-i-and-ii/

Benefits of learning REIKI
Stress is recognized as a major contributor to so many illnesses in modern society. Reiki has an extremely calming effect, filling you with a sense of inner peace and serenity that will ensure that stress won't rule your life. You will gain a sense of real self-purpose and inner clarity that may have eluded you previously.
Our lifestyles are incredibly busy and this takes a toll on our bodies as well as other areas of our life. Through continual self-healing at a physical level you can not only help to prevent illnesses occurring but you can use Reiki on actual physical injuries and problems from mild back pain to cancer. Reiki can help with any illness but it is not a cure.
If you feel that your life lacks direction learning Reiki re-connects you with your true purpose in life and will leave you feeling far more focused about where you need to be heading and directing all your precious resources. Many people spend years feeling they are in the wrong job or wrong situation and Reiki opens your mind up to the things that you really need, perhaps not want, but need. There is nothing quite so liberating.
People often feel that they are taking so much from life and yet giving so little back and are completely unsure of how to rectify this situation. When taking Reiki Level I and II you are able to heal others as well as yourself. There is nothing quite like healing other people to make you appreciate your own situation and bring comfort to your life. It is so rewarding to be able to share your gift of healing helping someone else who so desperately needs it and bringing happiness to someone else's life.
Reiki has the potential to turn your whole life around for the better by doing self-heal every day and by listening to your intuition. Your whole life becomes clearer and you realize what is important in life and what you can do without. Everything is put into perspective and you appreciate so many things and also learn who your friends are.
Most people have emotional traumas in their life and what many do not realize is that the energy from these traumas is carried with you and has a negative effect on you, possibly for your whole life. Our traumas hold us back in self-development. By using Reiki on yourself you can remove the energy attached to those traumas so you will no longer feel any pain associated with the event. Once this has been achieved you are finally free to be yourself