Auricular (Ear) Therapy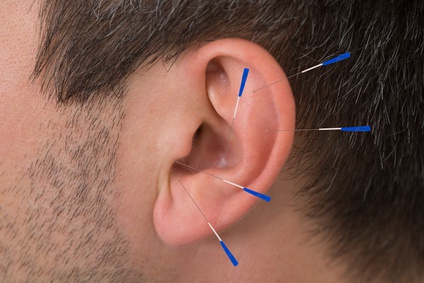 Duration: 2 days from 9:30am to 3:30pm (without hour lunch break)
Cost: $390.00, or $370.00 if paid in full 5 or more days prior to class start date. Booklet included.
Location:
CEU Credits:
Introduction: Ear Acupuncture can treat physical, mental and emotional conditions. It is one of the most widely used micro-systems used in Eastern Medicine. It is widely used for Addictions and Anxiety in Western Medicine. It can re-inforce any treatment.
Course Description: The ear is a map with reflex points similar to reflexology. The ear, likened to an inverted fetus has over 365 points. Auricular acupuncture can be used alone or reinforced with other therapeutic modalities. History, theory, point location, various techniques and function are explored including protocols for weight-loss, smoking, addiction, anxiety, etc. Learn the auricular anatomical map and landmarks, auricular anatomy, Chinese and Western theories, master and functional points, conditions and therapeutic protocols.